Upcoming Events
December - ASHRAE Dallas Monthly Meeting (UGLY SWEATER)
December 11, 2019
11:30 AM - 1:00 PM
Great Wolf Lodge - Grapevine Conference Center
100 Great Wolf Drive
Grapevine, TX 76051
Venue website
ASHRAE Dallas December 2019 joint Meeting
"The (un)ethical engineer: a study in principle and practive"
DESCRIPTION:The integrity of the HVAC industry is dependent on sound technical design, reliable products, skilled construction practice and consistent maintenance and operation. But another critical element that is sometimes overlooked is professional ethics. As members within the HVAC industry engineers, contractors, architects, manufacturers, vendors and building owners are expected to exhibit the highest standard of honesty and integrity to safeguard the confidence that the public has in us.  In this very competitive climate, however, it is sometimes tempting to "bend the rules" to some degree in order to gain an advantage over competition or to simply get the job done on time. But how much is too much? Is there a clearly defined line between ethical practice and "just the way things are done?" "The (un)Ethical Engineer" is an interactive, multimedia, dramatic presentation that explores these issues through the eyes of a well-intentioned engineer.
SPEAKER PROFILE:
Devin Abellon, P.E., is the Business Development Manager for Engineering Services at Uponor North America. He has over 25 years of experience in the HVAC and plumbing industries with a focus on sustainable building design and construction. He holds a Bachelor of Science degree in Mechanical Engineering from the University of California at Santa Barbara and is a registered professional engineer in California and Arizona. Abellon is an active member of the American Society of Plumbing Engineers (ASPE) and the American Society of Heating, Refrigerating and Air-Conditioning Engineers (ASHRAE). He serves on ASHRAE Technical Committee TC 6.5 Radiant Heating and Cooling, the Conferences and Expositions Committee, the Nominating Committee, and is an ASHRAE Distinguished Lecturer.
Special Announcement:
This will be a joint ugly sweater meeting with the Fort Worth Chapter at the Great Wolf Lodge Conference Center in Grapevine. We look forward to seeing you in your ugly sweater. This is our Ethics meeting for 2019-2020 ASHRAE year. Attendance will be good for 1 Ethics PDH.
Meeting Location: Great Wolf Lodge - Grapevine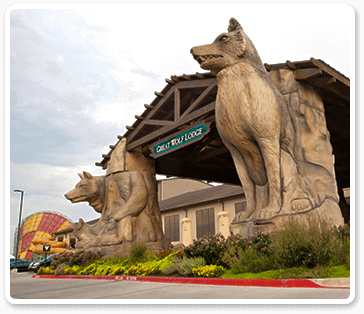 11:00 AM - Check-in Begins 
11:30 AM to 1:00 PM - Lunch Presentation 
Please register early to assist your chapter volunteers with headcounts for the venue. 
Tickets
$35.00 ASHRAE Members
$35.00 Guest Ticket
$0.00 Student Members